Looking for a sensual body massage?
I provide professional M2M massage. A male-to-male sensual body massage, whether you're gay, bisexual or straight.
My massage studio is located in downtown Copenhagen, in the picturesque Christianshavn neighbourhood (close to Our Savoir Church), a two-minute walk from Christianshavn Metro station.
About my sensual body massage
I consider massage an art form. Every person is different, every body unique. For this reason, I make my massage deeply intuitive, sensual and individual, adapted to each client to meet his body's specific needs.
You may be nude during the massage – but I won't be. My massage is a sensual body massage, but not sexual. Please, respect that.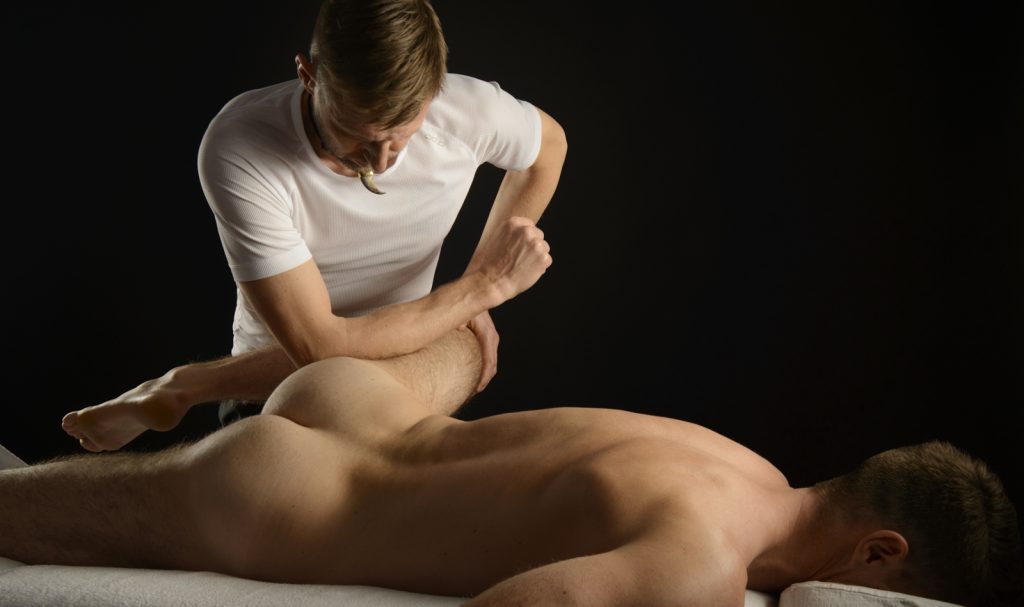 Maybe you just want to relax – then a good wellness (Swedish) massage is the answer.
Perhaps you're suffering from tense shoulder or neck muscles, have an aching back or are just generally feeling run down? If you have a sports injury or were over-enthusiastic at the gym, sports massage therapy might be the thing for you.
Remember to take care of your own body – nobody else will!
About the masseur
I hold a Medical Massage Practitioner Certification, having passed my exam as massage therapist in 2012. In 2017 I as well completed studies and become a therapist in systematic Pressure therapy – a Japanese Kind of massage.
Anatomy and physiology are key elements of the sports massage training programme – the theory of the human body and how it functions. Both when the human body is working as it should and when musculoskeletal injuries or tensions arise. This knowledge of the human body's workings provides the understanding so vital to a good massage.
The other part of the training programme is, of course, learning how to correctly manipulate, knead and stroke the various parts of the body, so that the massage has maximum effect.
An addition I have also for many years practised an alternative, more spiritual approach to the relationship between mind and body. I do yoga and have also practised tai chi for many years.
These interests have made me neither flaky nor far-out. I am an entirely down-to-earth person, focused on physical fitness and well-being. As an active sportsman for most of my life, I have run marathons and practised other sports such as swimming, cycling, rowing and gy training. In recent years, I've taken on the challenges of triathlon and did the Copenhagen Ironman in 2016.
Click here for pricing and booking